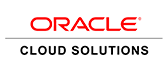 The Oracle Cloud offers a complete suite of integrated applications for Sales, Service, Marketing, Human Resources, Finance, Supply Chain, and Manufacturing, plus Highly Automated and Secure Generation 2 Infrastructure featuring the Oracle Autonomous Database. For more information about Oracle visit us at www.oracle.com.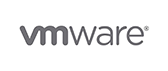 VMware software powers the world's complex digital infrastructure. The company's cloud, app modernization, networking, security, and digital workspace offerings help customers deliver any application on any cloud across any device. VMware is committed to being a force for good, from its breakthrough technology innovations to its global impact.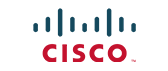 Cisco is the worldwide leader in technology that powers the Internet. Their solutions are the networking foundations for service providers, small to medium businesses, and enterprise customers. Cisco connects people, computing devices, and computer networks, allowing people to access or transfer information without regard to differences in time, place, or type of computer system.
Cylance delivers prevention-first, predictive security products, and smart solutions. They provide full spectrum predictive threat prevention and visibility across the enterprise to combat the most notorious and advanced cybersecurity attacks. With AI-based malware prevention, threat hunting, automated detection and response, and expert security services, Cylance protects the endpoint without increasing staff workload or costs.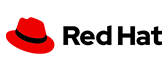 Red Hat is the world's leading provider of enterprise open-source software solutions. They deliver reliable and high-performing Linux, hybrid cloud, container, and Kubernetes technologies. Red Hat helps customers integrate new and existing IT applications, develop cloud-native applications, standardize on our industry-leading operating system, and automate, secure, and manage complex environments.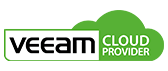 Veeam® is the leader in Backup solutions that deliver Cloud Data Management™. Veeam provides a single platform for modernizing backup, accelerating hybrid cloud and securing data. With 375,000+ customers worldwide, including 82% of the Fortune 500 and 67% of the Global 2,000, Veeam customer-satisfaction scores are the highest in the industry at 3.5x the average.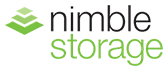 Nimble Storage is the leader in predictive cloud infrastructure. Its Predictive Cloud Platform gives users the fastest, most reliable access to data. By combining predictive analytics with flash storage, IT teams radically simplify operations in their data center and in the cloud. Over 10,000 customers rely on Nimble to power their businesses.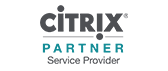 Citrix is powering a better way to work with unified workspace, networking, and analytics solutions that help organizations unlock innovation, engage customers, and boost productivity, without sacrificing security. Users get a seamless work experience and IT has a unified platform to secure, manage, and monitor diverse technologies in complex cloud environments.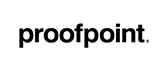 Proofpoint, Inc. is a leading cybersecurity and compliance company that protects organizations' greatest assets and biggest risks: their people. With an integrated suite of cloud-based solutions, Proofpoint helps companies around the world stop targeted threats, safeguard their data, and make their users more resilient against cyber-attacks.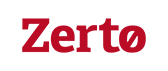 Zerto helps customers accelerate IT transformation through a single, scalable platform for cloud data management and protection. Built for enterprise scale, Zerto's simple, software-only platform uses continuous data protection to converge disaster recovery, backup, and data mobility and eliminate the risks and complexity of modernization and cloud adoption.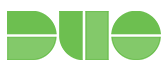 Duo Security is the leading multi-factor authentication (MFA) and Zero Trust for the Workforce provider. Their zero-trust security platform, Duo Beyond, enables organizations to provide trusted access to all critical applications – for any user, from anywhere, and with any device. Duo is a trusted partner to more than 18,000 customers globally, including Dresser-Rand, Etsy, Facebook, Paramount Pictures, Random House, Zillow, and more.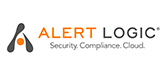 Alert Logic is the industry's first SaaS-enabled managed detection and response (MDR) provider, delivering unrivaled security value. Since no level of investment prevents or blocks 100% of attacks, you need to continuously identify and address breaches or gaps before they cause real damage. Our purpose-built technology and team of MDR security experts protect your organization and empower you to resolve whatever threats may come.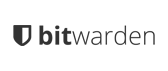 Bitwarden empowers organizations and individuals to safely store and share sensitive data. With a transparent, open-source approach to password management, Bitwarden makes it easy for users to extend robust security practices to all of their online experiences — no matter their location or device. Cloud and self-hosted options give customers the flexibility to meet the most stringent security requirements.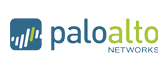 Palo Alto Networks, the global cybersecurity leader, is shaping the cloud-centric future with technology that is transforming the way people and organizations operate. Our mission is to be the cybersecurity partner of choice. We help address the world's greatest security challenges with continuous innovation that seizes the latest breakthroughs in artificial intelligence, analytics, automation, and orchestration.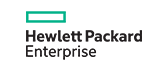 Hewlett Packard Enterprise is the global edge-to-cloud platform-as-a-service company that helps organizations accelerate outcomes by unlocking value from all their data, everywhere. HPE delivers unique, open, and intelligent technology solutions, with a consistent experience across all clouds and edges, to help customers develop new business models, engage in new ways, and increase operational performance.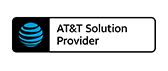 We help family, friends, and neighbors connect in meaningful ways every day. From the first phone call 140+ years ago to mobile video streaming, we innovate to improve lives. With a range of TV and video products, we deliver entertainment people love to talk about. Our smart, highly secure solutions serve nearly 3 million global businesses – nearly all of the Fortune 1000.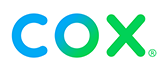 The commercial division of Cox Communications, Cox Business provides voice, data, and video services for more than 355,000 small and regional businesses nationwide, including health care providers; K−12 and higher education; financial institutions; and federal, state, and local government organizations. The organization also serves most of the top-tier wireless and wireline telecommunications carriers in the U.S. through its wholesale division.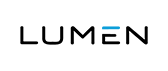 Lumen is guided by our belief that humanity is at its best when technology advances the way we live and work. With 450,000 route fiber miles and serving customers in more than 60 countries, we deliver the fastest, most secure platform for applications and data to help businesses, governments, and communities deliver amazing experiences.
Spectrum Enterprise, a part of Charter Communications, Inc., is a national provider of scalable, fiber technology solutions serving many of America's largest businesses and communications service providers. The extensive Spectrum Enterprise portfolio includes networking and managed services solutions: Internet access, Ethernet access, and networks, Voice and TV solutions, Managed Application, Cloud Infrastructure, and Managed Hosting Services.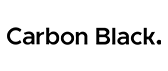 VMware Carbon Black is a leader in cloud-native endpoint protection dedicated to keeping the world safe from cyberattacks. The VMware Carbon Black Cloud consolidates endpoint protection and IT operations into an endpoint protection platform (EPP) that prevents advanced threats, provides actionable insight, and enables businesses of all sizes to simplify operations.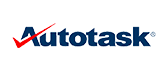 Autotask helps IT organizations worldwide work smarter with a complete, cloud-based IT business management platform that enables efficiency, accountability, and access to the metrics that drive intelligent business decisions. With built-in best practices and workflow automation, Autotask speeds time to revenue while continually improving service delivery.

Talend, a leader in data integration and data integrity, enables every company to find clarity amidst the chaos. Talend Data Fabric brings together in a single platform all the necessary capabilities that ensure enterprise data is complete, clean, compliant, and readily available to everyone who needs it throughout the organization.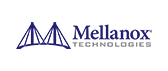 Mellanox Technologies is a leading supplier of end-to-end Ethernet and InfiniBand intelligent interconnect solutions and services for servers, storage, and hyper-converged infrastructure. Mellanox's intelligent interconnect solutions increase data center efficiency by providing the highest throughput and lowest latency, delivering data faster to applications, unlocking system performance, and improving security.