Cost-Effective Data Center Solutions
Our facility is a 41,000 square foot Tier 3+ data center located in Southern California and serves the Los Angeles area. The data center is purpose-built to maintain and secure your important information and systems. Our data center offers physical and cyber security plus 2N redundancy in both power and cooling. We also protect against seismic activity by using a steel girder construction with steel and concrete pylons to the bedrock.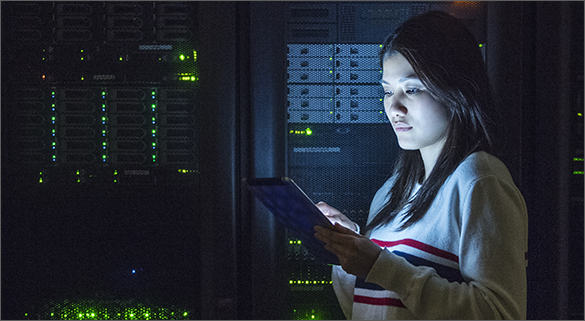 Los Angeles Data Center Services
Facility
Manned Security
Our facility is monitored by our
engineering staff 24x7x365
Secured Entrance
Visitors must go to our main entrance and through a mantrap before entering our offices
Network Operation Center
Our team monitors the operations of hardware devices, software operating systems, and applications
Monitoring Systems
We monitor our facility using IT360, Velocity, and DataTrax software
Surveillance
Our DVR and camera system provides exterior and interior surveillance
Cross Connects
SMS Cross Connects to over 300 carriers + Cloud Service Providers (AWS DirectConnect +Azure ExpressRoute).
Zone 4 Seismic Rating
Our data center is designed to stay operational
during and after an earthquake
Fire Detection
Our facility fire monitoring and suppression system includes Vesda, Fike, FM200, and Pre-Action
Raised Floors
Our 27″ raised floors provide an optimal
distribution path for cabling and cold air
Network Carriers
Our carriers include AT&T, CenturyLink, Cogent, COX, Crown Castle/Wilcon, Level3, Spectrum/Time Warner Cable, TW Telecom, Verizon/XO, Zayo/AboveNet
Sub Stations
We have multiple sub stations providing
power to our transformers
UPS
Our Uninterruptible Power Systems provide 2N redundant
power to the cabinets on the raised floors
Generators
Our diesel generators provide over 72 hours of runtime at 100% load
Cooling
Our Computer Room Air Conditioning Units (CRAC) protects equipment by controlling the temperature, air distribution, and humidity in the data center
Network
Our Multi-homed BGP Blended Internet Bandwidth
leverages multiple redundant upstream carriers
What is the difference between SMS and other Data Centers?
SMS Datacenter is not Carrier/Telco owned
Our team provides world-class customer service
Our data center serving the Los Angeles area is available 24×7 with engineers on-site 365 days a year
We can provide Hybrid IT solutions
We offer a full suite of Managed Services
Over Ten (10) telecom carriers On-Net
SMS specializes in redundancy and can assist with planning and implementing disaster recovery along with business continuity
SMS specializes in customer flexible solutions that drive productivity and cost savings
We are a global company
0
Percent Environment Uptime
0
Hour Staff Availability
Some of Our Network Carriers