Cost-Effective IT Solutions
Need Managed IT Services in Orange County? Our expert technical staff can maintain the hardware and software environment you need to run your business. Our dedicated teams of professionals are proficient at delivering a 99.999% environment UPTIME. The key to high system availability is a highly skilled staff of professionals that architect solutions that meet the business requirements and are available 24×7. Below are some of the most widely used Managed Services in the market today.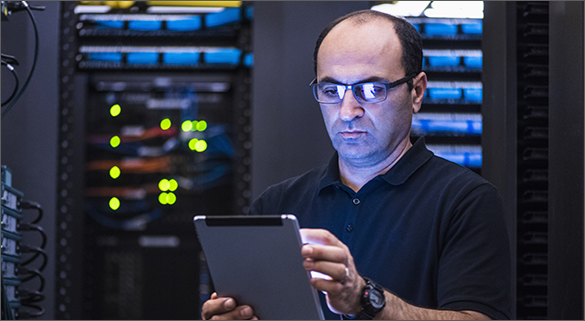 Orange County Managed IT Services Available
Full Business Continuity, On-Prem & Cloud Backups, Replication, Tape, Geo-Diverse Off Site, SSD Storage
Firewall, Spam Filtering, DNS Filtering, IDS/IPS, Log Management, SIM, Wireless Security, MDM, 2FA, Compliance Management, Endpoint Protection, Antivirus, Malware, Encryption, Patching, Monitoring
IT Staffing, Systems Integration, Virtual CIO, Network Architecting, IT Consulting, Hardware Setup & Deployment, Project Management,
Subject Matter Experts
Owned + Operated Tier 3+ DC, Secured Cabinets and Cages, 24 x 7 Remote Hands, Cable Management, 24 x 7 NOC, Cross Connect to over 300 carriers + Cloud Service Providers (AWS DirectConnect + Azure ExpressRoute), BGP Blended Bandwidth
Internet, Fiber Optics, & Cabling
Structured Cabling, Workstation Cabling, Security Camera Cabling, Phone Cabling, Wireless Access Point Cabling, MDF/IDF Fiber Optic Cabling
Hybrid IT, Azure, AWS, Google Cloud, Office 365, SMS Private Managed Cloud & Colocation,
SMS Digital Workspaces
What is the difference between SMS and other Managed IT Service Providers?
SMS's highly skilled staff of professionals can architect solutions that meet business requirements
SMS leverages over 650 employees with expertise in various technical verticals
Our engineers handle a variety of scenarios, from setting up a new user to critical applications being down and getting them back online
Our IT services in Orange County are designed to enhance customer performance by allowing management to focus on core business objectives
SMS's goals with our customer flexible solutions are to drive productivity and cost savings
Our NOC monitors network and systems 24x7x365, which requires at least three shifts of staff daily to react when issues are detected
Our staff is available 24x7x365 to resolve our customers' problems from start to finish
SMS manages and supports systems in our highly-rated Tier III+ datacenters, one of which is located in the same building as our Orange County corporate office
0
Percent Environment Uptime
0
Hour Staff Availability